Mount Sinai Humanities And Medicine Essays On The Great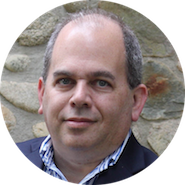 by Dave Best—Galin Education College Counselor
At Galin Education, some of the high school students we have the pleasure to serve aspire to become doctors. As we work with these students, a common question typically comes up: where should I go to college to maximize my chances of getting into medical school? As college counselors, we customize our answer with recommendations to fit that particular student. There is one program that many are not familiar with: Early Assurance Programs.
Unlike the very rare guaranteed medical school admission out of high school, Early Assurance Programs (EAP) target talented college undergraduates who recognize they want to go to medical school. Imagine as a college sophomore earning conditional acceptance to medical school without taking the Medical College Admissions Test (MCAT)?
For excellent students committed to a career in medicine, EAP can be a viable option, especially for those who typically do not excel on standardized tests and perhaps even struggled on the SAT or ACT. This is still an extremely competitive path. Here is how it works:
Students need to achieve specific requirements for overall and science GPA and targeted medical extracurricular activities. Prerequisite science courses are also strongly recommended. Application process for the programs typically mirrors medical school applications and include a personal statement, letters of recommendation, and a personal statement. Deadlines vary by program.
Early Assurance Programs link a particular medical school to targeted colleges. Most of these programs are configured in one of three ways. The first way pairs a medical school from a particular college to its own undergraduate program. The second option connects a medical school with a defined list of colleges. The third type of EAP matches a medical school with students at all colleges.
Here is an example of each type of Early Assurance Programs (EAP):
Loyola of Chicago Stritch School of Medicine
Loyola University Chicago and Loyola's Stritch School of Medicine (SSOM) sponsor the Early Assurance Program (EAP), which allows Loyola's undergraduate students to be considered early for admission to SSOM. Successful EAP students will explore and learn more about the medical profession through a variety of educational opportunities. Students typically apply to medical school at the end of their junior or senior year. However, students apply to EAP during their sophomore year and may receive conditional acceptance at the Stritch School of Medicine at the beginning of their junior year. Each year, up to ten students are conditionally accepted into the designated first-year class at SSOM. Certain eligibility criteria must be met both before and after application and acceptance. The application for the EAP is submitted via the Pre-Health application database (PHad) and is only available when the applications are open for submission.

University of Rochester College of Medicine
Participating schools include Amherst, Bowdoin, Carleton, Colgate, Haverford, Hamilton, Middlebury, Morehouse, Spelman, Swarthmore, Williams and Xavier. Besides its exclusivity, the other factor that sets this program apart from others is that students will not be required to take the MCAT examination. In addition, students who are accepted into the Early Assurance Program will be offered a paid eight-week research experience at The University of Rochester between their junior and senior year. Because of its emphasis on small group learning, the University of Rochester College of Medicine limits its enrollment to 104 students each year. Admission is extremely competitive for this unique program. The Rochester College of Medicine Admission Office will be looking for students with superior academic achievement, independent study work, strong reference letters, significant extracurricular activities and sustained participation in medically related activities as well as community outreach.

Icahn School of Medicine at Mount Sinai

The Icahn School of Medicine at Mount Sinai (ISMMS) is the first medical school in the country to create a progressive admissions approach for students who seek early assurance of admission. The Donald and Vera Blinken FlexMed Program allows college sophomores in any major (from any university) to apply for early assurance of acceptance to our school. Once accepted, you are free to pursue your studies unencumbered by the traditional science requirements and the MCAT. This program is an expansion of our longstanding Humanities and Medicine Early Assurance (HuMed) and Science and Medicine (SciMed) Programs.

"FlexMed is all about flexibility in your education and the opportunity to pursue what you love to learn. It allows talented students with lots of initiative to 'flex' their intellectual, creative, humanistic, and scientific muscles during college."—David Muller, MD, FACP, Dean for Medical Education, Professor and Marietta and Charles C. Morchand Chair in Medical Education
The Donald and Vera Blinken FlexMed Program launched in response to major changes in biomedical science and health care delivery. It allows a new cohort of students to join our tradition of cultivating future physicians who are self-directed in their learning, thrive on a culture of academic rigor and mentorship, and have a strong appreciation of human rights and social justice. Named to both honor the legacy of Abraham Flexner—a pioneer educator who revolutionized medical education early in the twentieth century—and reflect the Blinkens' generosity in expanding the program, FlexMed is transforming medical education by cultivating physicians who are grounded in twenty-first century science and the social context in which they will practice medicine.


Early in the twentieth century, before the era of antibiotics and the discovery of DNA, students were required to take biology, chemistry, organic chemistry, and physics in order to apply to medical school. Today, in the era of personalized genome sequencing and the unraveling of the mysteries of HIV, students are still required to study biology, chemistry, organic chemistry, and physics in order to apply to medical school.
Medicine in the twenty-first century is global, digital, personalized, genomic, and team-based. In addition, our national social conscience has finally been awakened in the form of the Affordable Care Act, and this will require a very different kind of physician to enter the ranks of the medical profession. Despite all the evidence that clinical medicine and biomedical science have evolved more rapidly than practically any other field of study, very little has changed in the way we prepare students for medical school.
The prevailing opinion among American medical educators is that current premed preparation has little relevance to clinical care, biomedical research, or societal needs [1-3]. The century-old model of premedical preparation subjects smart, innovative, motivated students from across the broad spectrum of our society to an educational experience that is not focused on—and may even detract from—the development of self-directed, collaborative learners. Such a model does not nurture the attributes medical students will need to care for the underserved, perform breakthrough research, and fix our health care system. And it has engendered "premed syndrome"—a culture that rewards intense competition for grades and sacrifices excellence in learning for excellence in test taking. Organic chemistry has developed a reputation as the course that weeds out those who cannot memorize vast amounts of information and regurgitate it for an exam. But is this a necessary skill when the entirety of medical knowledge now fits in the palm of one's hand, and the drive to learn new material and the ability to synthesize information and make connections are far more important than one's ability to recall established facts?
This hyperfocus on memorizing, test performance, and grades leaves very little time for important intellectual pursuits that can help students become better doctors. Subjects such as bioethics, health policy, and biostatistics are critically important to the practice of modern medicine, yet are sorely neglected.
Perhaps most tragic is the impact that this preparation has had on our ability to attract and recruit a diverse pool of applicants to medicine. Research has shown that the required courses with the least relevance to medicine, such as organic chemistry, have the greatest influence in "weeding out" students from underrepresented backgrounds; some struggle with the coursework, but many simply avoid taking these courses altogether. There is also a controversial but growing body of evidence that suggests that the MCAT itself may be a socioeconomic, rather than intellectual, barrier. Many students simply cannot afford the time and money required to take the preparatory courses necessary to achieve the highest possible score on the MCAT.
In addition, the weight many medical school admissions committees give to MCAT scores significantly undermines what would otherwise be a more holistic approach to evaluating candidates for medical school.
The MCAT is a valid and reliable examination that has a high degree of predictive value for future medical school performance. Much of the MCAT's importance in admissions decisions, however, has to do with the extent to which MCAT scores have become a key variable in determining a school's national ranking by the US News and World Report (USNWR). The fact that an incoming medical school class's median MCAT score is used as part of USNWR ranking points to a narrow, perhaps skewed, view of who will make a good doctor. For example, there is ample evidence that all students who score 30 or above on the MCAT have a 90 percent or better chance of "unimpeded progress" in their medical school career. Can we really make the case that a student with an MCAT score of 35, and a 94 percent chance of unimpeded progress, will necessarily be a better doctor? And yet the USNWR rankings pressure schools to give preference to the applicant with that 35, even if a more holistic review reveals that the student with the lower MCAT is more well-rounded, from an underrepresented group, or more accomplished in other activities [4].
We need to focus on what's missing from premedical education: academic rigor with less grade-driven competition, flexibility and opportunities for self-directed learning, and coursework that is more relevant to and more closely aligned with society's needs.
Twenty five years ago Nathan Kase, who was dean at Icahn School of Medicine at Mount Sinai at the time, created the Humanities and Medicine (HuMed) Program at the school to address these concerns. Humanities majors were recruited in their sophomore year of college. If accepted, they were exempted from taking the traditional science requirements or the MCAT. They had to complete their undergraduate coursework and spend one summer at Mount Sinai studying clinically relevant science, and they had the option of taking up to two years off after college. The hope was that they would acquire a broad and diverse education, avoid premed syndrome, and perform as well as their peers despite not having the same science preparation.
We now know that these students are indistinguishable from their peers in almost all outcomes that are tracked in medical school and beyond. This includes receipt of clerkship honors, membership in Alpha Omega Alpha Medical Honor Society, distinction in research, school leadership roles, and membership in the Gold Humanism Honor Society. There is a small but statistically significant (six-point) difference in Step 1 Board scores, with HuMeds scoring lower than their peers. We did find an encouraging tendency toward pursuing general medical specialties and psychiatry among HuMeds, although this finding was not statistically significant [5]. At the very least, HuMed has taught us that medical schools do not have to be so risk-averse when it comes to establishing nontraditional pathways to admission that are aligned with a school's particular missions, culture, and priorities.
Taking these lessons to heart—and eager to engender meaningful reform in premedical education—we at Mount Sinai have created FlexMed, an early assurance program that is modeled after HuMed but is open to students of all majors. FlexMed students are not encumbered by many of the traditional science requirements, they are free to challenge themselves academically without fear of jeopardizing their grades, and they are not required to take the MCAT. They are required to complete coursework in ethics, health policy, and statistics; if they choose not to pursue a science major, we will provide them with basic coursework in biochemistry, cell biology, and genetics prior to matriculation. We believe that these are the sciences that will be crucial to the future of health care and biomedical research.
In our first recruitment season we received approximately 750 applications for 35 spots, from over 180 different colleges across the country. A preliminary review of the applicant demographics shows more racial and ethnic diversity than in our typical applicant pool, as well as a larger number of students from nontraditional majors, both in the humanities and in computational sciences like physics, engineering, mathematics, and computer science. FlexMed has allowed our school to focus more on evidence of leadership and exceptional performance outside the classroom, in areas like independent research, advocacy and social justice, music, athletics, and achieving success despite significant socioeconomic barriers.
---
References
Emmanuel EJ. Changing premed requirements and the medical curriculum. JAMA. 2006; 296(9):1128-1131.
Kanter SL. Toward a sound philosophy of premedical education. Acad Med. 2008;83(5):423-424.
Dienstag JL. Relevance and rigor in premedical education. N Engl J Med. 2008;359(3):221-224.
Dunleavy DM, Kroopnick MH, Dowd KW, Searcy CA, Zhao X. The predictive validity of the MCAT exam in relation to academic performance through medical school: a national cohort study of 2001-2004 matriculants. Acad Med. 2013;88(5):666-671.
Muller D, Kase N. Challenging traditional premedical requirements as predictors of success in medical school: the Mount Sinai School of Medicine Humanities and Medicine program. Acad Med. 2010;85(8):1378-1383.
---
DavidMuller, MD, is dean for medical education and Marietta and Charles C. Morchand Chair for Medical Education at Icahn School of Medicine at Mount Sinai in New York City. His current work focuses on creating alternative pathways to medical school that are redefining national standards for undergraduate and postbaccalaureate premed preparation. In 1995, Dr. Muller co-founded and directed the Mount Sinai Visiting Doctors Program, the largest academic physician home visiting program in the country.
Related in VM
Creating a Space for the Arts and Humanities at the University of Colorado Anschutz Medical Campus, August 2014
Multiple Exposures—Reflective Writing in the First Year of Medical School, July 2011
Medical Students Learn to Tell Stories about Their Patients and Themselves, July 2011
The viewpoints expressed on this site are those of the authors and do not necessarily reflect the views and policies of the AMA.
© 2014 American Medical Association. All Rights Reserved.